Conversations in Psychoanalysis Today
Listen to Conversations in Psychoanalysis Today, the podcast of the Canadian Psychoanalytic Society. Hosted by Karen Dougherty, a psychoanalyst and filmmaker with the Toronto Psychoanalytic Society along with guest hosts from across Canada, the podcast features talks with analysts, artists, thinkers, movers, and shakers, through a psychoanalytic and distinctly Canadians lens.
If you have an episode suggestion, contact Karen at karen@karendougherty.ca.
Meet the Host
Host and Producer Karen Dougherty is a Registered Psychotherapist and Psychoanalyst in private practice in Amaranth, Ontario. She is also a documentary filmmaker, a former producer in TVO's Documentary Unit, and a mental health consultant for film and television. She teaches at the TIP, ATPPP, the FPP, and the Extension Program of the TPS.
Episode 1: Documentary Filmmaker Alan Zweig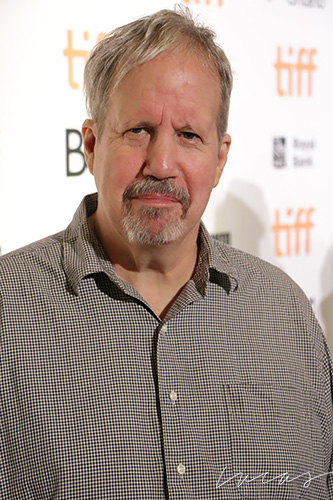 Documentary Filmmaker Alan Zweig rose to prominence with his "Mirror Trilogy" of documentaries, Vinyl, I, Curmudgeon, and Lovable. Alan's first-person, into-the-mirror video diaries place himself and his neuroses at the centre of his films, films that capture what it means to be obsessional, lonely, cynical…human. Later works–A Hard Name, Fifteen Reasons to Live, Hope, Coppers— explore painful subjects like addiction and PTSD. His current project, Ending it All, (NFB/52 Media Inc.) examines the complexity and mystery of suicide through the lives of the departed and those left behind. In this episode of Conversations in Psychoanalysis Today, Karen and Alan enjoy a conversation about point-of-view filmmaking, the similarities between documentary interviewing and psychoanalytic listening, and the healing power of relationships.
Episode 2: Fadi Abou-Rihan, Psychoanalyst & Philosopher
A conversation with Toronto Psychoanalyst and Philosopher Fadi Abou-Rihan about his latest book, Finding Winnicott: Philosophical Encounters with the Psychoanalytic. Playing with Winnicott's category of the found object, Fadi masterfully weaves ideas from Freud, Deleuze and Guattari, Laplanche, Ibn Al-'Arabi, and Huizinga and others to the questions of subjectivity, time, and language using clinical examples, in the process, widening and deepening the psychoanalytic field.